We are proud to offer a wide range of treatments: make-up, hair design, cosmetology services, to the highest standard, going that extra mile to ensure you feel totally pampered from the minute you walk through our door.
More about our beauty services
Welcome to our established beauty salon located in 255 Bass Pro Mills dr, unit 703, Vaughan, Ontario, Canada. We provide beauty therapy and often professional beauty treatments to both men and women at competitive prices. We are a team of highly skilled and talented stylists and beauticians. We like to leave our clients looking and feeling their absolute best.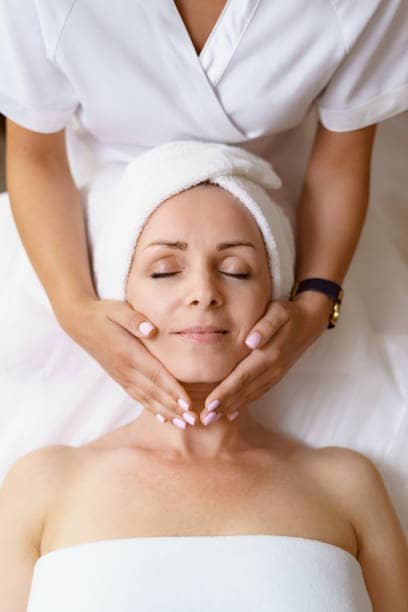 Makeup evening

$120 - $150

Bridal makeup

$150 - $180

Bridal hair and makeup

$380
Face Lifting Face Massage

$100

Skin Beauty Care Procedures

$150

Ultrasonic Face Cleaning

$130
Want to make booking or have a question?
You deserve better than a rushed massage by a rookie therapist in a place that makes you feel more stressed.
Our makeup artists will make the perfect face, eye and lip combination for an important event or a more subtle daytime look
Your wedding make-up look will be custom designed to enhance your natural beauty, making it unique and perfect for you
Letting YOU show through without hundreds of layers of foundation and hairspray
Face Lifting Face Massage
The Natural Face Lift Massage gives a real face lift, makes you look younger and is so much more than a relaxing massage
Is an ideal treatment option for men and women looking for a noninvasive pathway toward smoother, brighter, more supple skin.
Chemical peels apply a solution to the top layer of skin to smoothen the surface, reduce fine lines and improve the appearance of irregularities.
Skin Beauty Care Procedures
Multiple non surgical beauty procedures that rejuvenate the skin and enhance the youthfulness of the face.
Ultrasonic cleansing takes place, which painlessly and gently brings the contents of the pores outside and deeply cleanses the skin.
The most relaxing three hours I've had for a long time. Absolute treat! Wonderful, professional job. As always, will be back.
What Are You Waiting For...
Contact Strands for appointments, questions and concerns. Pre-registration is required when visiting the salon.